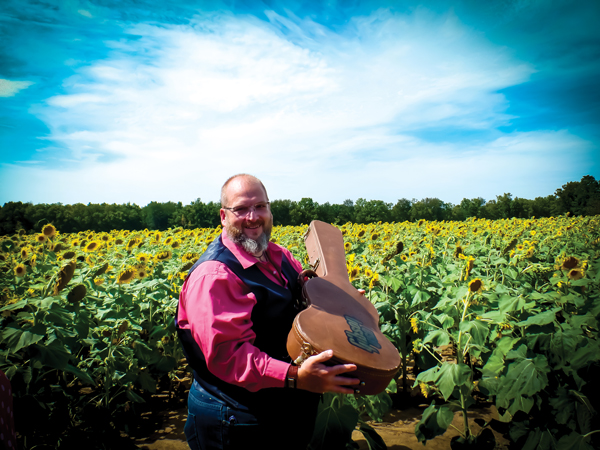 Roger is an over 40 year Veteran of Gospel Music, Multi-Award Winning Christian Artist & Musical Evangelist. As a father of three and writer for multiple magazines and blogs, his unique look on today's Headlines as well as stories of country life brings an interesting twist to the readers.
When asked about his ministry Roger said "I can remember the first time singing with my dad playing the guitar and standing beside my mom when I was 4 years old. I have always loved all types of music. My vision is to lead as many people to Christ through preaching, singing, sharing testimony, comedy, drama, and technology as possible. It has been said I am following in my dad's footsteps and preaching between songs than behind the pulpit. I will have to admit that. I not only wish to be a reflection of my earthly father that taught me so much in my life but also I want people to see my
Heavenly Father in me. I have been called a Christian Entertainer. I believe we can minister in an entertaining way. I also believe in almost 40 years of ministry I have found that we can use all different types of music to let people know the love of Jesus Christ. Currently, I am Artist In Residence at Leestown Gospel Church in Frankfort, KY where I lead worship when not spreading the Gospel elsewhere."
"Dianna is my wonderful wife and has the heart to help the hurting. She is a Prayer Warrior that writes devotionals for our website and also is a motivational speaker. I have been told that she is a better preacher than I am and would have to agree."
A 2015, 2016, 2017 Soloist of the Year, has won the 2018 Video of The Year for I'm From The U.S. of A., 2017 Country Gospel Soloist of the Year (Christian Voice) Male Vocalist Nominee, Gold Cross Award, Duo Of The Year Nominee (ICGMA) he has won 2014 & 2016 Vocal Duo of the Year with Epp Mevin Walls, 2013 Male Vocalist of the Year as well as nominated for Award of Honor, Favorite Musician and many more in the same year. He has also been nominated in Gospel Music Fan Awards for Male Vocalist, Comedian, Musician, and nominations in ICGMA, and in Christian Voice Magazine among others for 2013-2019. With his first #1 song (Good Ole Days – from which the entire project was also nominated for Album of the Year) & multiple charting songs reaching in the top 10, his goals remain the same: to win souls for Christ, use Gospel Music of any kind along with Multimedia to reach the world with the Good News, seeing lives changed & be encouraging to the saints.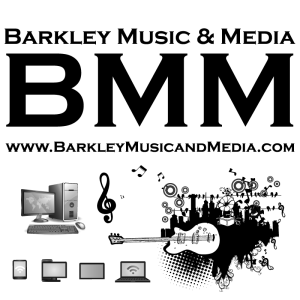 Barkley Music & Media was started as a way to record and publish our own music and make our own website. It has grown into a company utilizing the latest technologies to spread God's Word, help other ministries and businesses strive with professionalism in web design, printed graphics, audio, video and all facets of multimedia.
Roger has graduated May 2016 with AAS Degree and triple Major of Graphic Design, Web Design, & Video Editing. He is also perusing certification in Video Game Design and furthering his education for his Bachelor of Arts/Graphics.
Come join Roger, Dianna & Chelsea for three days of Christian & Inspirational Music, food, fun, family-friendly entertainment and fellowship in Pigeon Forge, TN. Roger Barkley Jr, along with several other artists such as The Roarks, Michael Wayne Smith, Nikki Headley, The Hyssongs, Kenny Hatcher, Eternal Vision and many more will sing and serve you during your time at the MainStay Suites. The entire area is decorated with Christmas lights and decorations. Whether Chapel Services in the morning right after your FREE Breakfast or the entertainment during and after your home-cooked and artist served dinner, it is sure to be a great vacation.
ORDER NOW BY CLICKING THE SESSION YOU WISH TO ATTEND – Session 1   or Session 2
More info by calling the office and asking about the Roger Barkley Jr Special Price
Click To Watch The Video