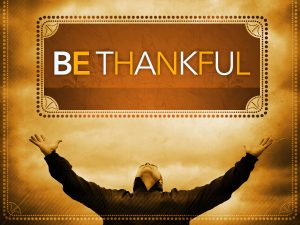 In this Holiday Season, I have a lot to be thankful for. My loving, gorgeous, Proverbs 31 wife, 3 beautiful daughters, 2 strapping sons, a stunning granddaughter, and a 1-year-old grandson that amazes me. Before someone says he can't count – I do not go by the word "in-law " they are my kids. Things God has allowed our ministry to do, places, He has allowed us to go, people He has allowed us to meet, and the harvest souls He has allowed us to see. Still, there are things that as a minister I have to just sit in awe and wonder how in the world are we doing this with some of the new things coming up that will be announced in the new year. I know the answer of course is by the Power of God and ONLY by Him can this be happening. I never thought as a kid I'd be singing at Rodeos, for Biker Rallies, at coliseums, never even heard of a Cowboy Church, singing, or working with the ones I grew up listening to on the radio and TV. Come to think of it hauling and stacking hay bails was good practice for hauling and stacking sound equipment.
Now before anyone starts rumors, hears rumors, or reads anything into this next part, please read the entire letter to understand. We are not quitting. We are not stopping. God has not told me to quit, and I am not sure how to quit telling someone about the best thing ever to happen to me. I do, however, believe in using Godly wisdom to go forward at this time. As a matter of fact, we have 3 NEW Projects coming out within the next few weeks. That being said many close friends and family know that we had to re-evaluate some of our dates this past year. You can call it selective dates, scaling back, or call it what you will. There are things we had to cut out because of health, finances, transportation, etc. Believe no one was more disappointed than we were. In this economy with rising costs of road life, fuel costs, motels what have you, there are also factors that some never consider.
Believe it or not (no matter what my brain tells my body) my body is no longer 18. Bone spurs, arthritis, hand grip decreasing, and the wear and tear of 45 years on the road have started to catch up with this mortal shell. Driving those 13-hour hauls in one day is a thing of the past. Churches that have small groups or no services on Sunday nights. No mid-week services. Civic organizations, Fairs, and Festivals are on the decline in fear of having conservative, family-friendly, or Christian Artists perform because of community feedback. (usually, just one or two people stirring trouble)
These are just a few of the things that we have prayed about and have taken into consideration.
Before someone says "It's all about the money" or something to that nature, you must not know me well and may want to just stop reading now because you've drawn your own conclusions already. Anyone who truly knows me knows I do not live an extravagant lifestyle. As they have said laying all cards on the table, God has always taken care of us and will continue to do so. However, while we are on the road bills are still delivered to our mailbox, house payments are still due, insurance, medical bills, etc., and never have been able to tell them Jesus Paid It All.
Many of you know I own Barkley Music and Media to try to circumvent those expenses. I have tried to utilize my education to further the Gospel and help ourselves financially. Within this past year, there has been a decline in clientele along with unpaid invoices that have put a strain on the business and ministry. My retirement plan is awesome, but the Golden Street Rewards Plan is not yet here. We are thankful for the faithful clients and supporters who have donated this year to our Operational & Fuel Fund. You are a God Send. Those are always welcome. Until further notice, we are continuing on the path of having to limit how we do things. We have to consider distance, time away, health, finances, etc. when booking for 2024-2025-2026 IF the Lord does not come back soon.
God knows our needs before we ask but wants us to ask anyway. (James 4)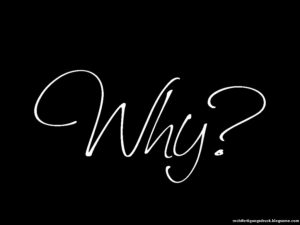 So Why the Letter?
God woke me up at 4 am and told me to give an update. Not sure who it is for. Not sure why. I do not like this kind of letter because I do not like putting all my business out there and it may be pride or being a guy but do not like asking for help. Nevertheless, I want to be obedient with a tap on the shoulder rather than a swat a little bit lower. So here is what you can help with.
1. Pray for Strength & Health – Not just me but the whole ministry team.
2. Pray for Souls Touched – whether in LIVE services, online content, or new avenues to reach the world.
3. Pray For Finances – specifically enable a monetary flow or sponsorship to keep business and ministry flourishing.
4. Pray for Wisdom – that we may know which doors to walk through and which doors to avoid.
I appreciate you taking the time to read this article and pray that you consider these 4 things.
I hope and pray you have a Blessed Thanksgiving, a Merry Christmas, and a Happy New Year.
Keep checking back for updates at https://rogerbarkleyjr.com/ or follow our Social Media outlets and we will see you soon.
There are many ways to support your favorite ministries/ Prayer of course being the first and foremost, financial is always helpful to allow us to keep going to reach the world.
One Time Donation